As an Amazon Associate, I earn from qualifying purchases. What does this mean? I recommend products (only ones that I like) and if you purchase a product through that link, I earn some money.

Top 10 ESL Activities for Total Beginners
When I first began my ESL career teaching in South Korea, I taught total beginners. It was like I got thrown into the deep end of the pool and I could barely tread water. 10 years later, with a whole lot more experience under my belt, total beginners don't intimidate me like they used to.
In some ways, I even like them better than advanced students. It's easier to teach someone numbers and colours than the subtle differences between all the future tenses.
Anyway, if you're in the same boat I was when I first started teaching, check out my Top 10 ESL Activities for Total Beginners. They'll make your lesson planning easy, guaranteed. Click the links in the brief descriptions for a lot more detail about each individual activity or game. There are also lots of tips for how you can use them in your ESL classes for beginners.
#1: Picture Prompt
Picture Prompt is a simple warm-up activity for ESL students that can be used with total beginners. For very low-level students, you can ask things like, "What color is the ball?" or, "How many people are there?" It also lends itself well for use with more advanced students-just ask higher-level questions.
Check out more details about this ESL activity for total beginners:
Picture Prompt Warm-Up ESL Activity
#2: Hot Potato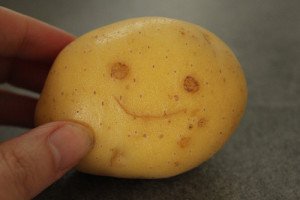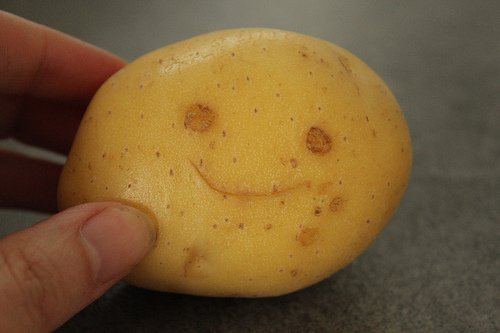 Hot Potato is one of my favourite ESL activities for total beginners. Basically, a "hot potato" moves around in a circle and when it stops, the person holding the potato is shown a flashcard. For total beginners, they could simply say the word. For more advanced students, they could use that word in a sentence, or have to answer a question from you related to that flashcard.
Check it out here:
#3: English Central Videos
Do you like to use videos, but have a difficult time finding ones that are at the correct level, particularly for beginners? Not to worry! English Central is specially designed for just this problem.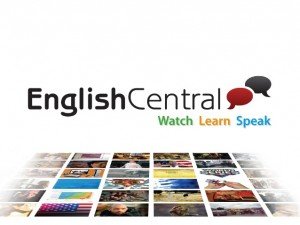 English Central Videos are an excellent tool for the ESL classroom. They have videos for all levels, including total beginners. Click the link to see how I use them in my classroom, or get creative and use your own ideas!
More details about using videos in the ESL Classroom:
English Central
#4: Odd One Out
Odd One Out is a nice warm-up game that even beginners to learning English can play. I usually require students to tell me why they chose each answer that they did. Even total beginners can do this too, just in a very simple way.
For some examples and guidelines about how to use this ESL warm-up activity, click the link below:
#5: Concentration
If you're looking to teach some English vocabulary to your students, concentration makes an excellent ESL activity for total beginners. It's one of my favourite ESL Memory Games. You can set it up so that students have to match pictures with words. More advanced level students can match definitions with words.
Here are more details about this ESL memory game:
#6: Disappearing Text
Disappearing Text is a nice way to finish up a class with total beginners to learning English-it's a quick one, only five minutes so makes a great time-filler as well. Another way I use disappearing text is at the beginning of class to review something from the previous one. The best part about it is that you can use it to review grammar and vocabulary at the same time.
More details about this grammar and vocabulary review activity:
#7: Rocks-Scissor-Paper
Rocks-Scissor-Paper is one of my favourite ESL activities for total beginners to review material before a test. It's fun and even the lowest of low level classes can do it! Plus, it gets sleepy students up and out of their seats moving around the class.
Here's how you set it up:
#8: Listen and Draw a Picture
Listen and Draw a Picture is an excellent way to review body part vocabulary. Usually I'd require students to do this together in pairs, but with total beginners, you can speak and students can listen and draw.
More details about this fun ESL activity for kids here:
#9: Ball Toss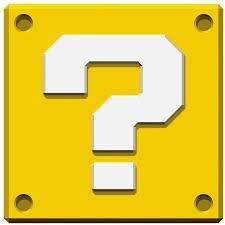 Ball Toss is an extremely versatile ESL activity that lends itself well to smaller classes of total beginners. You can use it for just about anything, so get creative! It's excellent for young children and teenagers, but works for adults as well.
Here's how you can use ball toss in your ESL classroom:
#10: Is that Sentence Correct?
Is that Sentence Correct is another ESL activity for total beginners, but it can be adapted to just about any level you might have. It's an interesting way to review grammar at the end of a class, or as a warm-up at the beginning of the next one.
You can have students do this individually, in pairs or small groups. Or, if you have only a minute or two before class ends, everyone can do it together. It really is an extremely versatile ESL/EFL activity to keep in the back of your mind.
Check it out here:
#11: Role-Plays
Many students want to get practice with speaking and conversation, but this can be quite difficult to do if they're beginners. One activity that you can use to get them started with this is role-plays.
The way it works is that you give students a framework for a conversation, with blanks that they have to fill in with a partner. Then, they memorize the conversation and perform it, either for you, or in front of the whole class.
Learn more about how to use role plays in your English classroom in this short video below:
Like these ESL Activities for Total Beginners?
Echo Dot (2nd Generation) - Smart speaker with Alexa - Black
Echo Dot is a voice-controlled speaker that uses Alexa to play music, control smart home devices,...
Play music from Amazon Music, Apple Music, Spotify, Pandora, SiriusXM, TuneIn, and iHeartRadio.
Call or message family and friends hands-free, or drop in from the Alexa App to your Echo device.
Controls lights, locks, thermostats, and more with compatible connected devices.
Use the built-in speaker, or for bigger sound, connect to speakers through Bluetooth or audio cable.
Did you find these ESL activities for total beginners useful and want more awesome? You'll need to check out this top-quality ESL activity and game resource book on Amazon.
101 ESL Activities for Kids (6-13). If you're looking to not waste time lesson planning, this is the book you'll need! It belongs on every single ESL teacher's bookshelf. There are activities and games to cover every skill-reading, writing, listening, speaking, review and warm-ups. Many of the activities cover more than one skill so your students will get a lot of bang for their buck.
The book is available on Amazon in both print and digital formats. The digital copy can be read on your Smartphone, tablet, Mac, PC, or Kindle by downloading the free Kindle reading app. It's really easy to have dozens of top-quality ESL activities for kids at your fingertips anywhere you go. Love it? We're sure you will.
Have your Say about these ESL Games and Activities for Beginners
Do you have a go-to English activity for beginners? Leave a comment below and let us know what you think.
Also be sure to give this article a share on Facebook, Pinterest, or Twitter.
Last update on 2019-11-14 / Affiliate links / Images from Amazon Product Advertising API