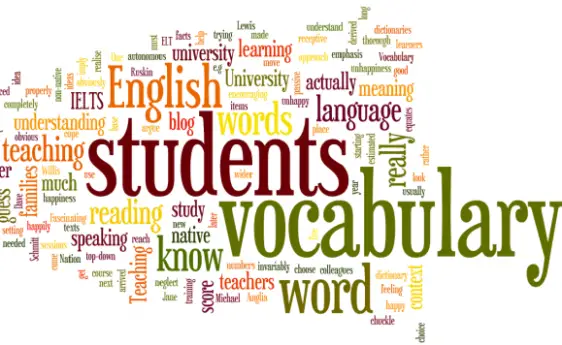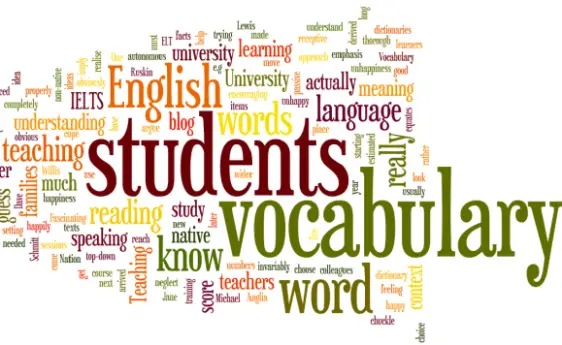 Disappearing Text ESL Vocabulary Game
Skills: Reading/Speaking
Time: 5-10 minutes
Materials: Whiteboard, marker and eraser
Disappearing text is a fun ESL vocabulary game that also works on English grammar. Write one (or more) sentences on the board reviewing new material from that class, or from the previous class if you're using this as a warm-up activity.
This can be done as last man standing or last group/table standing. Begin with all students standing. Have them read aloud what is written on the board. Remove one word (or phrase) at a time, and have them repeat the entire passage as it was originally written. As students make mistakes, they must sit down and are out of the game. The winner is the student or table that remains standing the longest. If you are using this as a filler activity you can stretch the game by playing more than one round.
Like this ESL speaking activity? It's from 39 ESL Vocabulary Activities for Teenagers and Adults (the link will take you to Amazon).
Teaching Tips:
Before you begin, let students know the order of play (table 1, table 2, from left to right, front to back, etc.) to keep things moving along in an orderly fashion. If the game seems too easy, remove more elements at one time (for example, two words instead of one), or in random order. On the other hand, if it seems more difficult than you expected, remove items in order (from beginning to end or end to beginning.)
If you have more than about 15 students, you should have them play in teams according to the seating arrangement (pairs/groups/tables). When one person on the team makes a mistake, then the entire group is out. This will shorten each round considerably. Since students are less likely to be engaged once they are out, you will want to keep things moving.
Procedure:
Write a sentence on the whiteboard. Optionally, have a PowerPoint prepared.
Have the entire class stand and read aloud what is on the board.
Erase one word or phrase at a time and have the class repeat the sentence in its entirety.
Anyone who makes an error must sit down, until there is one student, group, or table left standing.
Disappearing text is from the book 39 ESL Vocabulary Activities For Teenagers and Adults
. Get 38 more ESL vocabulary games and activities just like it.
Like this ESL Vocabulary Game?
Price Disclaimer
If you liked this ESL vocabulary game, then you'll need to check out this book, 39 ESL Vocabulary Activities: For Teenagers and Adults. Teaching vocabulary to ESL/EFL students is usually pretty tedious. Teachers don't like it. Students hate it.
This book is guaranteed to make teaching vocabulary less terrible than it usually is.
You can check it out for yourself on Amazon today: