If you want to learn the names of office supplies in English, you're in the right place! Keep on reading to find out the names of office stationery like envelopes, filing cabinets, keyboards, and more.
List of Office Supplies in English
Check out this list of office supplies in English. If you don't know what one of them is, scroll down to the next section to take a look at the pictures.
ballpoint
bulldog clip
calculator
clipboard
computer
desk
envelope
eraser
fax
filing cabinet
folder
fountain pen
glue
highlighter
keyboard
label
marker
monitor
notebook
paper clip
paper
pencil sharpener
pencil
push-pin
rubber stamp
scissors
stapler
sticky notes
swivel chair
tape dispenser
telephone
thumbtack
wastebasket
Office Supply List with Pictures
Have a look at this office supply list, along with pictures of each one.
ballpoint
bulldog clip
calculator
clipboard
computer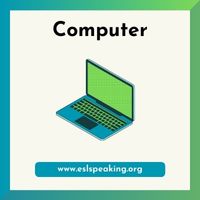 desk
envelope
eraser
fax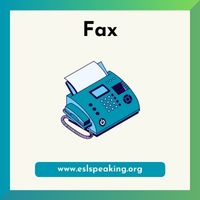 filing cabinet
folder
fountain pen
glue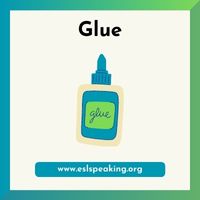 highlighter
keyboard
label
marker
monitor
notebook
paper clip
paper
pencil sharpener
pencil
push-pin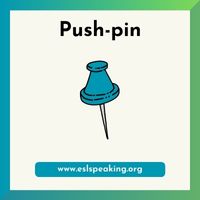 rubber stamp
scissors
stapler
sticky notes
swivel chair
tape dispenser
telephone
thumbtack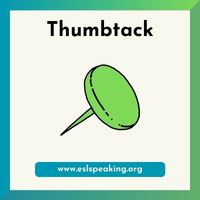 wastebasket
Office Stationery Chart
Check out this chart with common office stationery.
List of Office Supplies FAQs
There are a number of common questions that people have about this topic. Here are the answers to some of the most popular ones.
What is a stapler used for?
A stapler is used to fasten sheets of paper together by inserting metal staples through them.
What is the purpose of a paper clip?
A paper clip is used to hold sheets of paper together without damaging them.
What does a hole punch do?
A hole punch creates holes in paper, making it easier to organize and store documents in binders or folders.
What's the function of a highlighter?
A highlighter is used to mark important information in text with a fluorescent color.
What are sticky notes used for?
Sticky notes, also known as Post-it notes, are used for temporary notes and reminders that can be attached to surfaces.
What's the purpose of a whiteboard?
A whiteboard is a smooth, erasable surface used for writing or drawing with dry erase markers, often in meetings or classrooms.
What does a calculator do?
A calculator is a device used for performing mathematical calculations quickly and accurately.
What's a binder used for?
A binder is a folder with rings that holds and organizes punched sheets of paper, commonly used for presentations or reports.
What's the difference between a ballpoint pen and a gel pen?
A ballpoint pen uses a small rotating ball to dispense ink, while a gel pen uses a water-based gel ink for smoother writing.
What's the purpose of a ruler?
A ruler is used to measure and draw straight lines on paper or other surfaces.
Learn More English Vocabulary
Now that you've mastered this stationery list of common things you need in an office, it's time to turn your attention to some other things. Here are a few suggestions:
List of Office Supplies in English: Join the Conversation
Do you have any office supplies that you'd like to add to the list? Leave a comment and let us know. We'd love to hear from you!