If you're looking for tool names, along with pictures, you're in the right place. Check out this with the most common types of hand tools to learn them quickly and easily.
Tool Names List
Check out this tools names list. Are you there any that you don't know? Scroll down below to see the pictures!
a pair of scissors
adjustable wrench
bolt
brace
bradawl
caulking gun
chainsaw
coping saw
cordless drill
corkscrew
diagonal pliers
electric drill
hacksaw
hammer
handsaw
lineman's pliers
mallet
nail
needle nose pliers
nut
pipe wrench
plunger
pocketknife screw
screwdriver
slip joint pliers
spirit level
stepladder
tape measure
toolbox
Tool Names with Pictures
Have a look at the names of tools, along with pictures to help you learn them easily.
a pair of scissors
adjustable wrench
bolt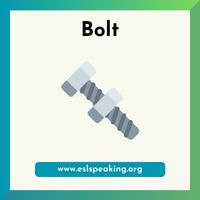 brace
bradawl
caulking gun
chainsaw
coping saw
cordless drill
corkscrew
diagonal pliers
electric drill
hacksaw
hammer
handsaw
lineman's pliers
mallet
nail
needle nose pliers
nut
pipe wrench
plunger
pocketknife
screw
screwdriver
slip joint pliers
spirit level
stepladder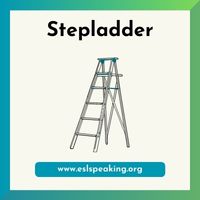 tape measure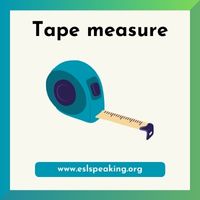 toolbox
Chart with the Names of Tools
Check out this chart with the tool names in English.
Tool Names FAQs
There are a number of common questions that people have about this topic. Here are the answers to some of the most common ones.
What is a hammer used for?
A hammer is used for driving nails or pounding objects.
What's the purpose of a screwdriver?
A screwdriver is used to tighten or loosen screws.
What is a wrench used for?
A wrench is used to tighten or loosen nuts and bolts.
What does a drill do?
A drill is used to create holes in various materials.
What's the function of pliers?
Pliers are used for gripping, bending, or cutting wires and small objects.
What's the use of a saw?
A saw is used for cutting through different materials, such as wood or metal.
What is a tape measure used to do?
A tape measure is used to measure distances or lengths.
What's the purpose of a level?
A level is used to ensure that a surface is even or straight.
What does an adjustable wrench do?
An adjustable wrench is used to grip and turn nuts and bolts of different sizes.
What's the function of a chisel?
A chisel is used to carve or cut materials like wood, stone, or metal.
Learn More English Vocabulary
Now that you've mastered hand tool vocabulary, it's time to turn your attention to some other areas. Here are a few ideas:
Tool Names List with Pictures: Join the Conversation
Do you have any tools that you'd like us to add to the list? Leave a comment and let us know. We'd love to hear from you!