Reading kind of gets a bad rap among English students. It can indeed be kind of boring. However, it is certainly possible to spice it up a bit with some interesting reading activities. Here's one idea you can try out during your reading lesson: story timeline. Read more to find out all the details you need to know about this time line activity!
Story Timeline Activities
If you're looking for an ESL reading and speaking activity, check out this story timeline activity. It makes an excellent follow-up activity for whatever reading your students are doing inside, or outside of class. And it's also a nice activity if you teach English online.
It works equally well for both children and adults. It's an excellent 1-1 activity, or if you have a bigger class, you can put students into pairs or groups of 3-4 and have them work on it together. It's one of the best timeline activities for students.
If you want to make it more difficult for advanced level or older students, just include some extra strips of paper with unimportant events that the student will have to leave out. It easily lends itself to just about any class or group or students, from beginner to advanced.
If you like this ESL reading and speaking activity, consider getting the book it's from: 39 Awesome 1-1 ESL Activities for Teenagers and Adults, available on Amazon. You can find this activity in the book, plus 38 more top-quality ones to keep your students engaged and learning English!
Story Timeline ESL Activity
Skills: Reading/Speaking/Writing
Time: 10-15 minutes
Level: Beginner to Advanced
Materials: None
Optional Materials: Sentence strips of important events in a novel
Extensive reading is an excellent way to build your student's vocabulary quickly. However, you and your student probably don't want to spend too much class time reading novels.
What you can do is assign a novel for homework. Then, in each lesson, go over unfamiliar vocabulary or situations as well as any number of extension activities. This is one such activity that works well. Check out this reading timeline activity for more ideas.
Of course, it's also possible to do this timeline activity in class. Try it out with your students!
Helps Students Summarize a Reading
A timeline, or chronology, of important plot events, is a useful way to have the student briefly summarize the story chapter by chapter. A timeline will help him/her keep track of the story while providing practice determining important events.
With lower-level students, you may want to scaffold the activity by providing the sentences for the student to order. Then, they just have to piece them together. Advanced students can come up with the sentences themselves. This is a great timeline activity for kids, teenagers or adults.
Procedure for Story Timeline:
(Optional) In advance, prepare sentence strips describing important events in the plot.
Have the student either order the sentence strips you have provided or determine the events on his/her own. If you are not using sentence strips, you can have the student complete the activity orally or in writing.
Check answers with the students. If doing it with a big class, have students or groups compare with each other first. Then, discuss answers with the entire class.
It's one of the best timeline activities for students so give it a try in your English classes today!
Try out this reading time line activity with your students today!
Looking for Some Reading Timeline Worksheets?
If you want to work on time lines with your students during and after reading, then there's no need to reinvent the wheel! There are a ton of great resources online for reading timelines. Here are some of the best picks:
Like this Timeline Activity?
Do you think this would be a great ESL reading activity to try out in your classes today? Yes? Thought so!
It's from the book, 39 Awesome 1-1 ESL Activities: For Teenagers and Adults. There are dozens of top-quality private teaching activities that you can use in your classes today. It's lesson planning made easy, guaranteed.
A Variety of Engaging Activities
The key to getting, and keeping private students is a variety of engaging activities. After all, bored students will not want to continue studying with you, right? And more students equals more money in your pocket.
Available in Various Formats
The book is available on Amazon in both print and digital formats. You can download the ebook to any smartphone, tablet, PC, or Mac by getting the free Kindle App. It's easy!
Keep a copy on the bookshelf in your office and use it as a handy reference guide. Or, take the digital copy with you to your favourite coffee shop for lesson planning on the go.
Shop Now
Do you want a serious dose of ESL teaching awesome in your life? Then you'll want to check out the book for yourself here:
—>Buy 39 Awesome 1-1 ESL Activities: For Teenagers and Adults on Amazon<—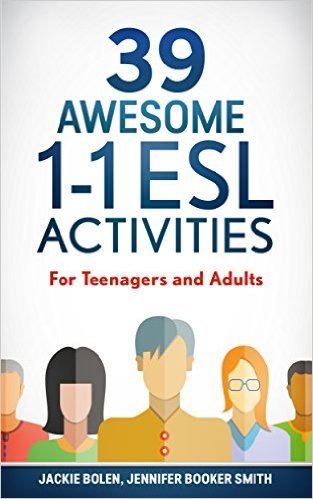 Reading Strategies and Activities for ELL Classrooms
Do you need more tips for teaching reading to your English learners besides this timeline activity? Yes? Thought so!
Then you'll need to check out this short video below about some reading strategies and activities that you can use with your students today:
Have your say about this Timeline Activity!
What are some of your favourite ESL reading activities? Have you tried this story timeline activity? We'd love to hear from you. Leave a comment below and share them with us!
Also be sure to give this article a share on Facebook, Twitter, or Pinterest. It'll help other busy teachers, like yourself find this useful resource for teaching English.
Last update on 2022-10-15 / Affiliate links / Images from Amazon Product Advertising API