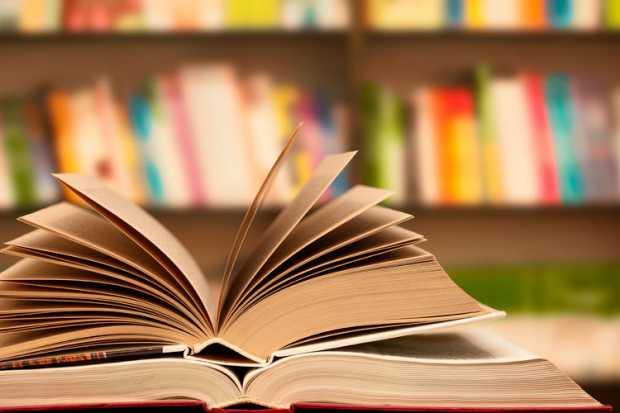 Okay, so you've finished reading something. Now what? Is there a way to make this activity more useful and helpful for improving your reading skills?
Keep reading for some post reading activities that can help take your reading ability to the next level. Are you ready? Let's get to it!
Post-Reading Activities to Improve your English Reading Skills
It's not over 'til it's over. Once you have read a text, you may feel like you are done, but if you want to get the most out of it, there are a few different activities you can do.
There are a few different exercises you can do. For the answers, there are two different options.
You can write your answers, but if you are short on time, you do not have to. Say them out loud to yourself, or to your study partner.
In fact, we'd love it if you had a study partner. This can really help you improve your skills in a big way and is a lot more interesting and motivating too.
Think About the Characters more Deeply
If you are reading fiction, here are some ideas to think about the characters more deeply. This will help you understand the text as well as predict in future reading.
Make a fact file about the main character. Some information you can include: appearance (What colour eyes does the character have? Hair? Is their hair curly, wavy, or straight? Long or short? Is the character tall or short? How old is the character? Who is in their family?
Compare and contrast two main characters in the story. How are they the same? How are they different?
Think of a situation that is not in the book. What would the main character do in that situation? Why do you think so?
Usually, the main character in a story changes in some way by the end. How did the main character in the story you have just read change? How were they at the beginning? What was different at the end? What caused them to change?
Consider one scene from a different character's point of view. In English, we say every fight has three sides: your version, my version, and the truth. This is because all of us see the same event in different ways.
Think about the Plot More Carefully
Thinking about the plot more carefully will also improve your reading comprehension skills. Here are some ideas to help you consider the storyline more deeply.
Make a timeline of important events in the story. How does one event lead to another?
Where does the action occur? Make a list of important locations in the story. Would the story be the same in any location? Why or why not?
When you read a book in English, write a review on Goodreads or Amazon. Let the world know what you thought of the book.
Make a summary of what you read in 3-4 sentences (either writing or speaking out loud to yourself)
Pretend you are the character in the story. Write a postcard from a certain point in time to another character.
Draw a map of the book's setting
Create a poem about a book or story character.
Write a diary entry as if you were a person in the story.
If you Have a Study Partner…
If you have a study partner, there are some additional things you can after reading something. You could do any of the following:
Ask each other comprehension questions
Give a summary to your partner about what you read
Find examples of various parts of speech together
Talk about your opinion of what you read
Discuss whether you enjoyed reading it, and why or why not
State the most important sentence and why
Can you find any examples of similes, metaphors, foreshadowing, etc.?
If it's non-fiction, you could work together to find the thesis statement, topic sentences, etc.
Reading to Improve Grammar and Vocabulary
Of course, you can use reading to improve your grammar and vocabulary. As you read, circle or highlight any unfamiliar words. Use context clues to help you guess the meaning as you read. When you are finished reading for the day, add these words to your personal dictionary along with their definitions.
Even more English Reading Activities
Some other activities you can do to improve your English reading are:
Write the sentence from the story with the definition, so you have an example of the word being used.
Choose a part of speech you want to work on, such as adverbs. Find 10-15 examples of that part of speech and write them down. Again, you may want to write the entire sentence as an example.
Look for metaphors and similes. Choose one scene, and find all of the metaphors and similes. What two things are being compared in each?
Choose 10 interesting words and make a new sentence with each one.
Use a graphic organizer to organize the information from what you've read. How does it all connect to each other?
Like this English Reading Tip? There are 70 More!
If you found this English reading tip useful, then you're going to love this book on Amazon, 71 Ways to Practice English Reading: Tips for ESL/EFL Learners. This tip about using post-reading activities to improve your English reading skills is straight from that book. There are 70 more tips just like this one.
Are you hoping to improve your English reading skills? Maybe it's for your career or education. Perhaps you want to be able to read an English novel that hasn't been translated into your language yet. Maybe you want to travel more easily and confidently. Whatever the case, 71 Ways to Practice English Reading will help you reach your goal.
Click the button below to check the book out on Amazon. You can get the electronic version for less than the price of a cup of coffee. It's easy to read on any device-Smartphone, tablet, or computer. Head over to Amazon now:

More Reading Activities for ESL Students
Here are even more reading strategies and ideas for ell reading activities. Check out this short video below:
What do you Think about these ELL Reading Activities?
What are your thoughts about these ESL reading activities for adults? Do you think they'd improve your reading ability? Have you tried them out?
Leave a comment below and let us know what you think. Also be sure to give this article a share on Facebook, Twitter, or Pinterest. I'll help other English language learners find this useful resource.
Last update on 2020-04-15 / Affiliate links / Images from Amazon Product Advertising API