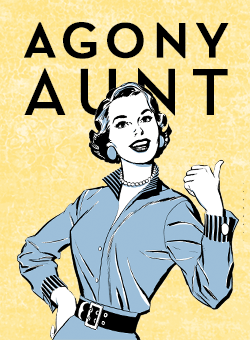 ESL Speaking and Listening Activity: Agony Aunt
Skills: Listening/Speaking/Reading
Time: 15-20 minutes
Level: High-beginner to Advanced
Materials: Printed advice column questions and answers
Agony Aunt if one of my favourite ESL speaking and listening activities. It will get your students talking because everyone knows how to solve other people's problems! If your students are a bit more advanced, you can use actual advice columns. These can easily be found by searching on the Internet for "advice column" etc. The lower the students' level, the more you'll need to grade the language, or you can write your own advice column. It doesn't take too long to do this and you are able to choose topics that are very relevant to your students.
Problem and advice is a bit overdone in the ESL textbooks. By this I mean that you'll find this same topic in almost every single 4-skills textbook you come across. It can be a bit boring, so spice things up by introducing Agony Aunt, a fun twist on the routine.
I've done several variations of this activity and it has always been a hit. I begin with an introduction that shows a few advice column letters and answers. Discuss them a bit—most students will be familiar with the concept. Then, give your students a copy of a letter (not the same one from the introduction).
Version 1 of Agony Aunt:
All the students receive the same letter. Each person has 3-8 minutes (depending on the level) to come up with some advice (separately). The class has a short discussion about what advice each person would give and why. You can also have students discuss their advice in small groups if you have a larger class.
Version 2 of Agony Aunt:
All the students (small classes) or groups (big classes) receive a different letter. As above, each person/group is given time to read and think of some advice. You can begin the discussion time by having each person quickly summarize the problem they have read about, then give some advice and discuss that.
Teaching Tip for this ESL Speaking and Listening Activity:
If you are familiar with local celebrities popular with your students, you can use current gossip to spice up the lesson. If X pop star has just had a public breakup, write a letter from that person asking for help getting back together, finding a new boyfriend, etc. For the men, a rumour of a football star being traded works well to get advice on how to improve that player's game.
Procedure for this ESL Speaking and Listening Activity:
Show some level-appropriate advice column letters. Read them together and discuss.
Version 1:
All students get the same letter (not one from the introduction).
Each person has to read the letter and come up with some advice (separately).
Discuss each person's advice.
Version 2:
The students get different letters.
Give some time to read the letter and come up with some advice.
Discuss the problems and their advice.
Like this ESL Speaking and Listening Activity?
Then you'll love 101 ESL Activities for Teenagers and Adults, now available on Amazon. It's the only ESL activity book you'll ever need and it really does belong on every ESL/EFL teacher's bookshelf. Basically, it's the book I wish I'd had when I first started teaching and didn't have a lot of games and activities in my repertoire.
You can get either the print copy or the digital one on Amazon. The (cheaper!) digital one can be read on any smartphone, tablet, Mac or PC by downloading the free Kindle reading app.
Get 101 ESL Activities for Teenagers and Adults on Amazon Today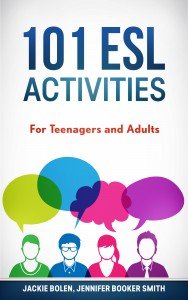 More Information about Giving Advice for ESL Students
Check out the short video below for more details about how to give advice in English:
Have your Say about Agony Aunt, an Activity for Getting and Giving Advice
What are your thoughts about this ESL speaking and listening activity? Leave a comment below and let us know.
Also be sure to give this article a share on Facebook, Twitter, or Pinterest. It'll help other teachers, like yourself find this useful teaching resource.