Do you want to help your students get more practice with listening and speaking English in your classes? If yes, then you're certainly in the right place. Keep reading for the top listening and speaking activities for ESL to help them do that!
Let's get into the best ELL listening activities and games to consider trying out in your classes. Have some fun with these ESL listening games today.
If you want to learn about how to become an ESL teacher, give this article a read!
ESL Activities for Listening and Speaking
If you're looking for some ESL activities for listening and speaking, you've come to the right place! We're going to give a brief description of our favourite ESL activities that focus on two very important skills-listening and speaking. We'll also include a link to more details about how to set up the ESL activity and use it in your classes.
#1: ESL Surveys, ELL Listening Activity

ESL surveys are one of my all-time favourite ESL Activities for listening and speaking. I love them for the following reasons:
They get students up and out of their seats
ESL surveys encourage interaction with a wide variety of students
Surveys help students practice follow-up questions
They're fun!
They can be used for kids, teenagers or adults and are ideal for a variety of levels (except total beginner)
They cover all 4 skills (reading, writing, listening and speaking)
For more details about ESL Surveys and how I use them in my own classroom, you'll need to check out this article:
ESL Surveys and Why I Love Them
---
#2: Agony Aunt Problem and Advice Activity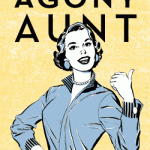 Everyone has problems and everyone loves giving advice. Am I right about that? You'll also find that almost every single ESL/EFL textbook has a unit that covers this topic. The only real problem is that it can be difficult to keep things fresh for your students when they've probably studied this topic before.
Try out Agony Aunt to mix things up a bit. Even lower-level ESL or EFL students can understand basic problems and then give some simple advice using the following structures:
"You/He/She should (n't)…."
For more details about ELL listening activities, see this article:
Agony Aunt: An ESL Speaking and Listening Activity
---
#3: Board Games for ESL Students
Another one of my favourite speaking activities for ESL students is board games. They're an excellent way to review for a test or to round out a unit. I like to bring the real world into the classroom and this is one way I do it (I personally love playing board games!). Plus, they work for any grade or level of students.
It's a speaking activity because students have to say the correct answer in response to the question in order to remain in the square. And, the other students have to listen carefully to make sure the answer is correct.
You can learn more about how I board games in my classes here:
---
#4: Dictogloss — A Classic ESL Activity
Dictogloss is a challenging, yet easily adaptable ESL Speaking and Listening Activity that will quickly become one of your favourites. It can be used with just about any level, individually or in groups of up to four students.
Listening is necessary, but then you can choose to focus on either writing or speaking. It really is an extremely flexible ESL activity that your students will enjoy. The key is to adapt the text and your speaking speed to suit the level of your students.
For more details about one of my favourite ESL listening activities for adults, be sure to check out:
Dictogloss ESL Speaking and Listening Activity
---
#5: Conversation Starters
Conversation starters for ESL students are a fun way to get the class started off on the right foot. They're a great warm-up activity because they'll get your students thinking, talking and enjoying using English.
If you have a smaller class, then you may want to consider doing it all together as a group. But, remember that your students should be doing most of the talking. After all, you've probably already quite good at English and it's your students who actually need the practice.
Here are some of my favourite conversation starters that are perfect for getting your students speaking in English:
Top 10 ESL Conversation Starters for Adults
Top 10 ESL Discussion Starters for Kids
---
#6: ESL Trivia

If you want to level up your ESL teaching game, then you'll need to get some ESL trivia in your life! You can use them to focus on listening by reading the questions, instead of posting them on the PowerPoint. Then, have your students tell you the answers to focus on speaking.
If you teach kids, you'll need to check out this book on Amazon. It's ideal for ESL classes because the language of the questions are very simple and even beginners can understand it. Plus, the questions are general in nature and not focused on the USA or the UK like many of the other questions you'll find online. This makes trivia one of the best listening activities for ESL.
---
#7: Listening
If you want to focus on ESL speaking and listening, a great way to do this is through a dedicated lesson. Once you get the basics of it down with something like this ESL listening lesson plan template, then you can add in a bunch of other listening and speaking activities.
Check out how I expand this basic plan into a full class that includes speaking activities as well:
ESL Listening: How to Teach It
---
#8: English Central Videos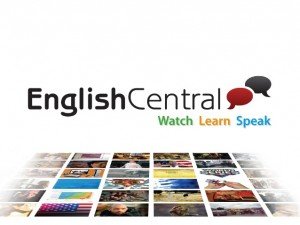 Using videos in my classroom is one of my favourite ESL listening and speaking activities. While there are a ton of great resources on YouTube, you'll have to wade through a ton of stuff to find exactly what you're looking for.
That's why I like using English Central. There are so many good ones and not all of the junk. Plus, they're organized by level and topic so it'll be easy for you to find what you're looking for.
Saving time when lesson planning? Love it! And I'm sure that you do too, right?
I generally start the class by getting students talking with a partner about the topic of the video. For example, if it's about habits, I'll get students to talk with a partner about this question, "What are your healthy and unhealthy habits?" More ideas here: ESL Health Activities.
Then, we'll watch the video and students will have to answer questions about it. Finally, I'll have students do a longer speaking activity related to the topic.
Find out why this is one of my favourite ELL listening activities: How I Use English Central Videos in my Classroom
---
#9: Running Dictation
Running dictation is another classic ESL Activity. This one is particularly good because it uses all 4 skills-speaking, listening, reading and writing. It's challenging, easily adaptable to just about any age or level. It also gets students up and out of their seats and helps you get some energy back into your classroom.
Try it out for yourself and I'm confident that it'll soon become one of your favourite ESL listening and speaking games. However, be sure that you use quite common words that the majority of the class will know quite easily or this game will be a bit of a struggle.
Check out: Running Dictation- A Classic ESL 4-Skills Activity
---
#10: Role-Plays for ESL Students
One of my favourite ways to finish off a unit for lower-level students is with a role-play. They're fun, encourage a bit of creativity and can be easily adapted by adding, or removing the amount of mandatory text that students must use.
You can also use them for just about any topic you can imagine! Think beyond school and about what kinds of situations students may encounter in real life. Let this be your guide for topics.
If you ask your students, they'll probably list "conversation" at what they want to work on most in your class. However, beginners often struggle with this. That's why I like using ESL role-plays so much. They're a kind of bridge between free-talking and not talking at all!
Check out: How I Use ESL Role-Plays in my Classroom
---
#11: Infographic Presentations or Speech
If you have higher-level students and want to challenge them, try out this task-based learning activity. Students have to make an infographic presentation and then present it to the class. It involves all 4 skills and the results are always very interesting!
I thoroughly enjoy the class where students present their findings. The best part? The students are doing the hard work and the teacher can sit back and just enjoy watching what the students have done!
---
#12: Just a Minute ESL Warm-Up
If you're looking for a quick warm-up activity that'll help your students speak English fluently, then you'll want to consider Just a Minute. Basically, students have to speak about a certain topic for one entire minute without stopping. One fun topic is future plans if you have vacation time coming up.
To make this into a listening activity, you can require the partner who is listening to ask 2-3 follow-up questions when the minute is up. You can help your students work on their fluency skills in a big way with this activity.
Learn more about Just a Minute, a top speaking and listening activity for ESL here:
#13: Social Issues English Conversation Lesson Plan
One of the best activities for speaking and listening is of course conversation. If you can get the students talking to each other, then they'll be doing one of these important skills for the entire class! That's some serious ESL teaching gold right there.
A nice way to do that is to use a lesson plan like this one. Social issues are relevant, engaging and everyone usually has an opinion about them. Have a look at the lesson here:
ESL Social Issues Lesson Plan.
---
#14: Directions ESL Activities and Games
If you think about it, directions are ALL about listening and speaking and questions and answers. There are some excellent activities that you can do with directions including information gap games as well as bumbling blindfold. You can see some of our top picks right here:
ESL Directions Speaking and Listening Activities.
---
#15: Small Group Discussions
If you want to get your listening and speaking on, then you should seriously consider having some small group discussion. But, if you don't want them to flop and be met with dead silence around your classroom (it's happened to me a number of times!), then take these tips seriously to do it the better way.
Check out all the details right here: ESL Discussion Tips and Tricks.
Did you enjoy our Top 15 ESL Listening and Speaking Activities? We hope so! Please leave a comment below and tell us your favourite listening and speaking activity for ESL or EFL students.
---
#16: Chain Spelling
A quick but fun game that covers listening and speaking as well as spelling and vocabulary is chain spelling. Basically, students have to spell out key words letter by letter and the last person remaining is the winner. It's particularly good as a time filler because it requires absolutely nothing in way of preparation or materials.
Find out more here: Chain ESL Spelling Game.
---
#17: Hot Potato Speaking and Listening ESL Activity
A fun activity that works on both speaking and listening at the same time is Hot Potato. You may have played it as a kid but this one comes with a twist. When the music stops, the person holding the potato has to do something. The student may have to answer a question from the teacher or ask another student a question of their choosing.
Check it out: Hot Potato.
---
#18: English Listening and Speaking Practice
---
#19: Small Talk Activities
Small talk is all about listening and speaking. It's also quite important in the English language but it's not something that's often practiced. Not in my classes though! I like to use some fun activities and games to get my students mastering small talk like pros. Here's what I do:
---
#20: ESL Speaking and Listening Bingo
Normally, Bingo doesn't have a lot of educational value. However, by adding a speaking and listening element to it, it's quite a useful activity. Learn how to do Bingo the better way:
---
#21: Jigsaw Activities
---
#22: Technology English Conversation Lesson Plan
Conversation, by its very nature, involves both speaking and listening. Students have to talk as well as listen to what their partner is saying to fully engage in the conversation.
One of my favourite topics is technology because it's relevant to almost all students. Here is a ready-made lesson plan on that topic that's suitable for intermediate or advanced teens or adults. Have a look at it right here:
Technology English Conversation Lesson.
---
#23: The Expert Listening and Speaking Activity for ESL
If you teach intermediate to advanced level students, then you'll want to try out this ESL listening and speaking activity in your classes.  The way it works is that students have to think of a few things that they know a lot about. It could be their hobbies, something in the news, related to their education, etc.
Then, they choose the topics that they think will be most interesting to the other students in the class. After that, they have to have mini-conversations with at least one other student (the amount depends on the time you want to spend on this ESL activity). It's ideal because it helps students get to know each other in an in-depth kind of way.
Check out the activity here: The Expert ESL Conversation Activity.
---
#24: Ordering Food in English
A nice speaking and listening activity is something like a roleplay where students practise ordering food in a restaurant and taking orders. It's super practical and quite a useful exercise. Find out some of the best ideas:
---
#25: Describing ESL Activities and Games
In English, an important skill to master is being able to describe people, places or things with relative clauses or adjectives. There is plenty of fun listening/speaking activities and games that can be used for this. Here are some of the top picks:
---
#26: Spelling Game Word Challenge
---
#27: ESL Contractions Practice
An important part of speaking English fluently is the use of contractions. Without using them, speech sounds awkward and stilted. Check out some of the best ideas for teaching them:
Contractions ESL Games and Activities.
---
#27: Typhoon Game
This is a fun TEFL speaking and listening game that makes an ideal review activity. It's really fun and whenever I use it in class, students talk about it for weeks afterwards and always ask if we can play it again! Try it out for yourself!
---
#29: Basketball Challenge ESL Listening/Speaking Activity
This is one of the best listening and speaking activities for ESL and I'm sure your students will love it as much as mine do! It's best for kids (elementary students) but I've used it with teenagers and university students as well. It's perfect for reviewing any simple grammatical structure or vocabulary. Learn more about this ELL listening activity:
Basketball Challenge ESL Activity.
---
#30: Films and TV for Teaching English
If you're looking for listening and speaking ESL activities, then some of the best ones to consider are those that use a TV show or film. There are lots of ELL listening activities that can be done with them. For more details about movies and ESL listening activities, have a look here:
---
#31: Use an ESL Warm-Up
---
#32: A Fun Debate Topic
A nice way to get students to speak and listen to each other is to have a friendly debate. The key is choosing an interesting thing that students want to talk about. Check out some ideas:
---
 #33: Online Quiz for Kids
---
#34: More Ideas for Teaching Listening/Speaking for ESL
---
#35: Vocabulary Sheets
If you're looking for a simple solution for speaking and listening classes, then consider picking up these vocabulary sheets. They're easy to use, and your lesson planning will be done in minutes! Learn more here:
---
#36: Twenty Questions
---
#37: I'm Going on a Picnic Game
Try out this simple warmer game that focuses on speaking and listening.
How to Play, "I'm Going on a Picnic."
---
#38: Me Too!
Try out this simple speaking/listening ESL activity. Students have to make a true statement about themselves. For example:
I enjoy playing golf.
My favourite food is pizza.
I love to try new restaurants.
If the statement is true for other students in the class, they can stand up and say, "Me too!"
---
#39: Would You Rather Questions
ESL Listening and Speaking Activities FAQs
There are a number of important questions that people have about ESL listening and speaking. Here are the answers to some of the most common ones.
How Can ESL Students Improve Speaking and Listening Skills?
There are a number of ways ESL students can improve their speaking and listening skills:
Take a conversation class
Find a conversation partner
Listen to podcasts or watch TV shows or movies
Record conversation practice and refer back to it later
Immerse yourself in English
Find a private tutor
What is an ESL Communicative Activity?
Communicative activities for ESL are ideal to help English learners improve their speaking and listening skills. They require learners to communicate with each other through both speaking and listening, They can improve fluency, break down barriers and help students get to know each other.
What are Some of the Best Listening and Speaking Activities for ESL?
There are a number of ESL activities that can students improve their listening and speaking skills. Some of the best ones include the following:
Surveys
Discussions
Roleplays
Board games
Dictogloss
Conversation starters
Did you Like these Listening/Speaking Activities for Adults?
If you liked this list of fun things to do in your classes, then you're going to love this book: 101 ESL Activities for Teenagers and Adults.
The key to happy, engaged students who are improving their language skills is a variety of activities and games during your classes. It's easier than ever to do that with this book.
The best part? It's well-organized into sections: listening, speaking, warm-ups, review, 4-skills, etc. so you'll be able to find what you need quickly and easily. It's lesson planning made easy, guaranteed.
Keep a copy on the bookshelf in your office. Or, the digital version on your phone for planning your ESL lessons on the go. You can read the digital copy on any device by downloading the free Kindle reading app.
Where can I get this Book of ESL Activities?
Check out the book for yourself today on Amazon. But, only if you want a serious dose of ESL awesome in your life, okay?

Have your say about these ESOL Speaking and Listening Activities
What are your thoughts about these activities? Leave a comment below and let us know what you think. We'd love to hear from you.
Also be sure to give these teaching ideas a share on Facebook, Pinterest, or Twitter and give us a follow. It'll help other teachers, like yourself find this useful teaching resource.
Last update on 2023-09-30 / Affiliate links / Images from Amazon Product Advertising API