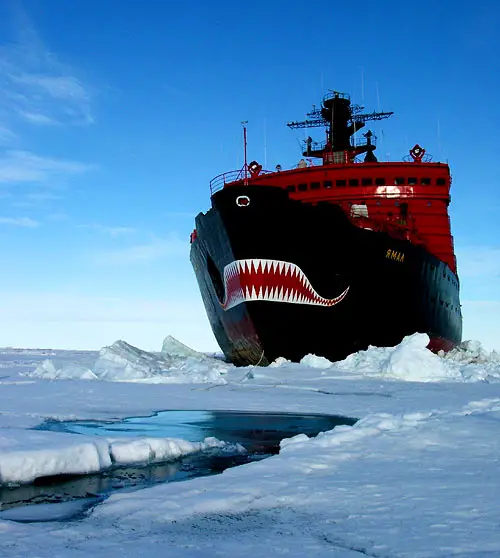 If you're looking to get your semester started off on the right foot, then you'll need to use a few of these ESL icebreakers. They'll help the students get to know each other and you as well. By starting your classes off with some ESL icebreakers, you're setting yourself up for a successful semester.
Keep reading for the top 10 ESL icebreakers. You can see the detailed activity description by clicking the links!
#1: Ball Toss
If you're looking for one of the most versatile ESL activities ever, look no further than this Ball Toss one. You can use it for…well…just about anything, but it lends itself especially well to an icebreaker activity.
Little kids love this ball toss activity, but I've used it with adults, and everyone in between with great results.
#2: Toilet Paper Icebreaker
You've probably played this toilet paper icebreaker game before at a party, or at school. The way it works is that you take a certain number of squares and the leader doesn't tell you why. Ring a bell? I'm sure you've done it before.
This toilet paper ESL Icebreaker is a classic icebreaker activity that can work in your classes as well. You can also use candy of some kind as a more fun alternative.
Like these ESL Icebreakers?
Then you're going to love this book, 39 ESL Icebreakers for Teenagers and Adults. You can check it out on Amazon here:

#3: Puzzle Finder Activity
In order to complete this Puzzle Finder Activity, students have to use teamwork to finish it, making it an excellent ESL icebreaker. Your students also have to mingle and talk to each other, which is exactly what you want on the first day of class!
And of course, the teacher should play as well. Students usually love talking 1-1 with their teacher a little bit, especially if you have a big class of 20+ students.
#4: Group Therapy
Group Therapy  is an ESL icebreaker activity that works especially well for older teenagers or adult classes. It helps your students share the fears that they might have about the upcoming class, or learning English in general.
Group therapy ESL icebreaker is a great way for students to form connections around a common probably they might be having. I find that doing this activity in one of the first classes helps to build a supportive, helpful atmosphere in class. Try it out and see for yourself!
#5: Cosmo Quiz
Cosmo Quizzes make an excellent ESL icebreaker for adults, particularly a class or mostly women. But, they are most certainly only for adults!
You can use other age appropriate quizzes for kids as well to get a sense of what your class is like. Search around on the Internet for these ones; you'll find that there are a lot of choices and nice ones out there.
Need more idea for ESL Icebreakers?? Check out: 39 ESL Icebreakers for Teenagers and Adults on Amazon
#6 Riddles and Trivia
One of the things that I love to do in my classes is to use trivia and riddles as a warm-up before each class. They make excellent icebreakers too, if you put the students into teams and let them get to work. Nothing like teamwork to break a bit of ice in your classes!
Here are two recommendations for trivia and riddles, the first one for teenagers and adults, and the next one for kids.
I personally used the Monster Pack for a warm-up at the beginning of all my classes for years. It's the best ESL Trivia book that I've ever seen, and can work well for teenagers, as well as adults. The questions are challenging, but the language is not. The questions are also not focused exclusively on the USA or UK, which makes it easy to use this trivia book with students in any country.
Check it out now:
The Monster Pack (Trivia for Adults)
501 Riddles and Trivia Questions (For Kids)
#7: The Name Game
The Name Game is perfect for a smaller class of 15 students or fewer to help your students (and you too!) remember each other's names. It works best for kids because it's so simple. Adults may be a bit insulted by it!.
Even More ESL Activities and Games for Adults
#8: Find Someone Who Bingo
Find Someone Who Bingo makes an excellent ESL icebreaker because it encourages your students to move around the class, talking to each other and finding out information about their classmates. It's fun too because it's quite challenging and there is an element of competition to it. This works well with kids as well as adults.
However, the instructions can get a little bit complicated, so be sure that your students have at least a basic level of English ability. And, practice how to explain this bingo game before you get to class. Think simple.
#9: ESL Icebreaker Surveys
Surveys are one of my favourite ESL activities of all-time because they get students up and out of their seats, mingling, talking and asking questions.
Here are 6 ESL surveys that I use in my own classes, including an introduction one. You should of course change the ESL introduction survey to work with your own country, teaching context and age of students.
A pro-tip: save your ESL surveys in something like Google Drive. Then, instead of making a new one each time, just edit the old one. It'll take you 2 minutes to make a new one instead of 30 minutes to an hour.
#10: Conversation Starters for ESL Students
Try out some of these Top 10 Conversation Starters for Adults to help your students get to know each other. You can put your students in small groups and let them get to it if you have a big class. I find that groups of 3-4 work well. Two is too few if one of the students is very shy. Five is too many for the students to really get to know each other.
If you have a small class of five or fewer, you could discuss some of them all together.
You could also check out these Top 10 Discussion Starters for Children for even more ideas.
Did You Like These ESL Icebreakers?
If you loved these ESL icebreakers, then you'll love 39 ESL Icebreakers for Teenagers and Adults. There are even more ideas to help you get your classes started off on the right foot with a bit of awesome. It's lesson planning made easy, guaranteed.
You can easily get the book on Amazon in both print and digital formats. The (cheaper by a lot!) digital copy can be read on any device, including your Smartphone, tablet, Mac or PC. You just have to download the free Kindle reading app.
—>Buy 39 ESL Icebreakers: For Teenagers and Adults on Amazon Today<—