If you want to learn the describing words that start with N, you're in the right place. Keep on reading for these N adjectives like nerdy, noisy, neat, and more! Have some fun learning English vocabulary for descriptions.
Describing Words that Start With N List
Check out these adjectives for N.
naked
nationwide
natural
nearby
nearsighted
neat
neighborly
nerdy
nervous
new
newborn
nice
noble
nocturnal
noisy
normal
noticeable
nourishing
numerous
nutritious
Adjectives for N
Take a look at these adjectives that start with the letter N.
naked
nationwide
natural
nearby
nearsighted
neat
neighborly
nerdy
nervous
new
newborn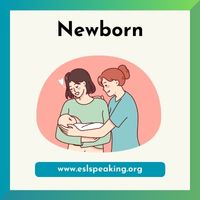 nice
noble
nocturnal
noisy
normal
noticeable
nourishing
numerous
nutritious
Adjectives that Start with the Letter N Chart
Check out this chart with some common describing words that start with N.
Learn More English Vocabulary
Now that you've mastered these N adjectives, it's time to turn your attention to some other things. Here are some ideas:
FAQs about Describing Words that Start with N
There are a number of common questions that people have about describing words that start with N. Here are the answers to some of the most popular ones.
What does the adjective "noble" mean?
"Noble" means having admirable qualities like honor, courage, and high moral character.
How would you describe a "neat" room?
A "neat" room is well-organized, orderly, and clean.
What does it mean for something to be "nonchalant"?
Being "nonchalant" means appearing calm, relaxed, or unconcerned, especially in a situation that might warrant more emotion.
How would you define a "nurturing" environment?
A "nurturing" environment is one that provides care, support, and encouragement for growth and development.
What does the term "nascent" imply?
"Nascent" refers to something that is in the early stages of development or just beginning to emerge.
How would you describe a "nuanced" perspective?
A "nuanced" perspective is one that takes into account subtle differences and complexities in a situation, offering a deeper understanding.
What does the adjective "naive" mean?
"Naive" describes a person who lacks experience or understanding, often making them susceptible to being deceived or misled.
How would you define "nasty" behavior?
"Nasty" behavior is offensive, mean-spirited, or unpleasant in manner or action.
Adjectives Starting with N: Join the Conversation
Do you have any N adjectives to add to the list? Leave a comment and let us know. We'd love to hear from you.