If you want to learn the names of instruments, you're in the right place. Check out this list, along with pictures of the most common musical instruments.
Names of Instruments List
Take a look at this list of musical instruments.
accordion
banjo
bass drum
bell
cello
clarinet
conga
double bass
drum set
french horn
guitar
harmonica
harp
keyboard
maracas
microphone
piano
recorder
saxophone
trombone
trumpet
tuba
violin
xylophone
Musical Instrument Names with Pictures
Check out these instrument names in English, along with pictures.
accordion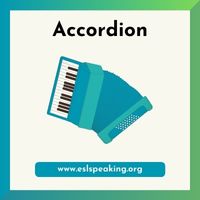 banjo
bass drum
bell
cello
clarinet
conga
double bass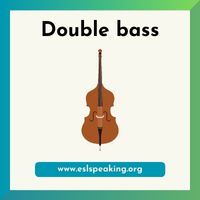 drum set
French horn
guitar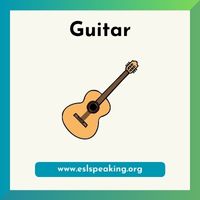 harmonica
harp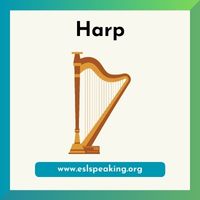 keyboard
maracas
microphone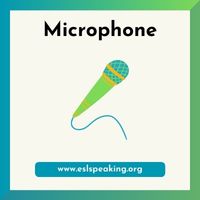 piano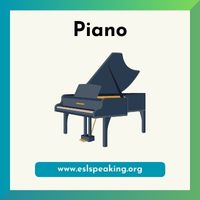 recorder
saxophone
trombone
trumpet
tuba
violin
xylophone
Chart with Instrument Names
Take a look at this handy chart with the names of the musical instruments in English.
Musical Instruments FAQs
There are a number of common questions that people have about instruments. Here are the answers to some of the most popular ones.
What is a guitar?
A guitar is a stringed musical instrument played by plucking or strumming its strings.
What is a piano?
A piano is a keyboard instrument where sound is produced by striking strings with hammers.
What is a violin?
A violin is a bowed string instrument with four strings, known for its rich and versatile sound.
What is a trumpet?
A trumpet is a brass instrument with a flared bell, played by blowing air through closed lips.
What is a drum set?
A drum set is a collection of drums and cymbals played by striking with hands or sticks.
What is a flute?
A flute is a woodwind instrument played by blowing air across an opening, producing a melodic sound.
What is a saxophone? A saxophone is a woodwind instrument with a curved body and a single-reed mouthpiece.
What is a cello?
A cello is a large string instrument played with a bow, held between the knees.
What is a clarinet?
A clarinet is a woodwind instrument with a single-reed mouthpiece and a cylindrical bore.
What is a xylophone?
A xylophone is a percussion instrument with tuned wooden bars that are struck to produce sound.
Names of Musical Instruments Quiz
Do you think you know all the names? Try out this fun quiz to see!
Learn More English Vocabulary
Now that you've mastered these vocabulary items, it's time to turn your attention to other things. Check out these ones:
Names of Instruments: Join the Conversation
Do you have any musical instruments that you'd like us to add to the list? Leave a comment and let us know. We'd love to hear from you.