If you're looking for a winter season clothes list, then you're in the right place. Learn the names of the clothes that people wear when it's cold outside like ski gloves, turtlenecks, earmuffs, and more. Keep on reading!
Winter Season Clothes List
Let's get into which clothes we wear when the weather gets chilly.
balaclava
boots
earmuffs
fleece jacket
gloves
jacket
long underwear
mitts
scarf
ski goggles
ski jacket
snow pants
sweater
toque (Canada)/beanie (USA)
turtleneck
wool socks
Clothes We Wear in Winter Pictures
Have a look at these winter clothing pictures.
balaclava
boots
earmuffs
fleece jacket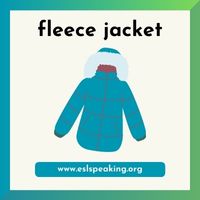 gloves
jacket
long underwear
mitts
scarf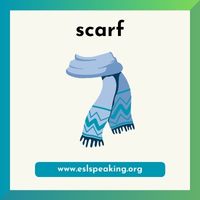 ski goggles
ski jacket
snow pants
sweater
toque (Canada) /beanie (USA)
turtleneck
wool socks
Clothes Used in Winter Season Chart
Check out this winter clothing chart, with pictures.
Winter Season Clothes FAQs
There are a number of common questions that people have about what to wear when the weather gets chilly. Here are the answers to some of the most popular ones.
What are some common clothing items for cold weather?
Common cold weather clothing items include sweaters, coats, jackets, scarves, gloves, and thermal underwear.
What's the purpose of layering in cold weather?
Layering helps trap warm air close to the body, providing better insulation and keeping you warm in cold temperatures.
What material is commonly used for winter coats?
Winter coats are often made from materials like wool, down, or synthetic insulation, as they offer excellent warmth.
Are there any specific boots for cold weather?
Yes, winter boots are designed with insulation, waterproofing, and better traction to keep feet warm and dry in snowy and icy conditions.
What's the function of a thermal hat?
A thermal hat helps retain body heat by preventing heat loss from the head, which is an area where a lot of heat can escape.
Why are mittens preferred over gloves in extreme cold?
Mittens keep fingers together, allowing them to generate and share warmth, making them more effective at keeping hands warm in extreme cold.
What's the difference between a parka and a puffer jacket?
A parka is a longer, often waterproof coat with a hood, while a puffer jacket is shorter and has a quilted design with insulation for warmth.
Can you wear denim jeans in cold weather?
Yes, you can wear denim jeans in cold weather, but it's a good idea to layer underneath or wear thermal leggings for extra warmth.
How does fleece fabric contribute to cold weather clothing?
Fleece is a warm and soft fabric commonly used in winter clothing as an insulating layer to provide additional warmth and comfort.
Learn More English Vocabulary
Now that you've mastered what you need to wear when the weather gets cooler, have a look at these other things:
Which Clothes We Wear in Winter: Join the Conversation
Do you have any winter clothing that you'd like to add to this list? Leave a comment and let us know. We'd love to hear from you!