Have a look at this list (with pictures) of the different types of fruits, in English. Learn the fruit names has never been easier!
Different Types of Fruits List
If you want to learn the kinds of fruits in English, be sure to check out this list. Scroll down to see the pictures!
apple
apricot
avocado
banana
blackberry
blueberry
cherry
coconut
dragon fruit
durian
grape
grapefruit
kiwi
lemon
lime
mandarin
mango
melon
orange
passion fruit
peach
pear
persimmon
pineapple
plum
pomegranate
raspberry
strawberry
watermelon
Kinds of Fruit With Pictures
Here are the different kinds of fruits in English, along with their picture.
apple
apricot
avocado
banana
blackberry

blueberry
cherry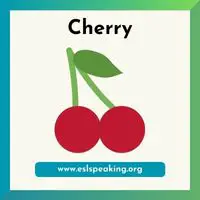 coconut
dragon fruit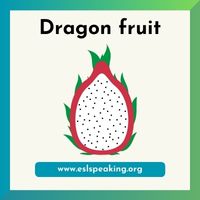 durian
grape
grapefruit
kiwi
lemon
lime
mandarin
mango
melon
orange
passion fruit
peach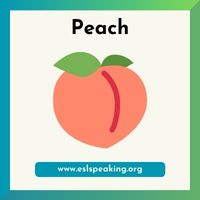 pear
persimmon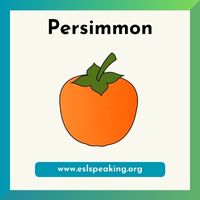 pineapple
plum
pomegranate
raspberry
strawberry
watermelon
Different Types of Fruit in English Chart
Check out this handy chart with the different types of fruits, along with pictures.
Learn More English Vocabulary
Now that you've mastered the fruit names in English, it's time to turn your attention to some other things. Check out:
The names of the shapes in English.
Different types of vegetables.
Most common colors in English.
Names of Fruits in English FAQs
There are a number of common questions that people have about fruit names in English. Here are the answers to some of the most popular ones.
What is an apple?
An apple is a round fruit with a crisp and sweet or tart flavor.
What is a banana?
A banana is a curved, elongated fruit with a creamy, sweet flesh.
What is a strawberry?
A strawberry is a small, red fruit with seeds on the outside and a sweet taste.
What is an orange?
An orange is a round citrus fruit with a bright orange skin and a juicy, tangy taste.
What is a watermelon?
A watermelon is a large, juicy fruit with a green rind and sweet, red or pink flesh.
What is a mango?
A mango is a tropical fruit with a smooth, golden skin and sweet, juicy flesh.
What is a pineapple?
A pineapple is a spiky, tropical fruit with a sweet and tangy taste.
What is a grape?
A grape is a small, juicy fruit that grows in clusters on vines.
What is a kiwifruit?
A kiwifruit is a small, brown, fuzzy fruit with green flesh and a tangy flavor.
What is a blueberry?
A blueberry is a small, round fruit with a blue or purple skin and a sweet taste.
List of the Different Types of Fruit: Join the Conversation
Do you have any kinds of fruits that you'd like us to add to the list? Leave a comment and let us know what you think. We'd love to hear from you.