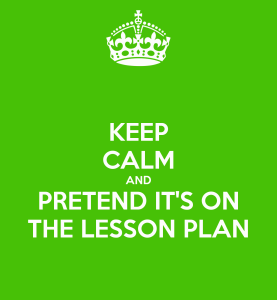 All About ESL Lesson Planning
If you're looking for help with your ESL lesson plans, you've come to the right place. I know that many teachers first go abroad to teach English without any sort of training in teaching English. Employers, especially if you work at a private language institute are often no help.
They often say things like, "You speak English! Just go teach." Teachers are often left to their own devices when it comes to lesson planning. However, this doesn't mean that you shouldn't do it. The good news is that planning a decent ESL lesson really isn't so complicated.
Keep on reading for everything you need to know about ESL lesson planning.
ESL Lesson Planning Templates
Making an ESL lesson plan is really quite simple if you use these templates. You can use the basics and adapt them to your own purposes. Although these lesson plans are for adults, you can use the same principles as you plan your lessons for children.
I designed these lesson plan templates using the knowledge I gained while taking the CELTA and DELTA courses. Without further ado, here they are:
An ESL Listening Lesson Plan Template
ESL Reading Lesson Plan Template
An ESL Speaking Lesson Plan Template– This lesson plan is actually a grammar or vocabulary focused class disguised as a speaking one. "Speaking" alone isn't really a great lesson objective. You should also include something more substantial such as a specific grammar point or some new vocabulary.
Lesson Plans for ESL Teachers
Maybe you're kind of like me and have a lot going on and you don't like to spend a ton of time making lesson plans from scratch. I totally get it and often feel the same way. Check out this post of mine for some sites that I use on a regular basis for ready-made ESL lesson plans.
Top 5 ESL Lesson Planning Sites
Hot Discussion Topics for University Students
If you teach university students or other adults, check out these two lesson plans I've designed about technology, and renewable energy. I call them "hot topics" because my students usually love the discussions we have about them. See this post:
2 Hot Discussion Topics for University Students
Enjoyed these ESL Lesson Plans? 
Think they'll make your life easier? You'll probably enjoy this book as well: 39 No-Prep/Low-Prep ESL Speaking Activities for Teenagers and Adults. It'll make your lesson plannig easier, guaranteed. It's only $0.99 over on Amazon.