If you want to learn the names of trees and plants in English, you're in the right place. Keep on reading for all of the plant names you need to know!
Names of Trees and Plants in English
Have a look at the most common tree and plant names in English. If you don't know what some of them are, scroll down to the next section to check out the pictures.
algae
bamboo
bush
cattail
conifers
corn
fern
flowers
grass
herb
ivy
maple
moss
mushroom
oak
palm tree
pine
reed
shrub
thistle
wildflowers
weed
Tree and Plant Names with Pictures
Check out this list of trees and plants in English, along with pictures.
algae
bamboo
bush
cattail
conifers
corn
fern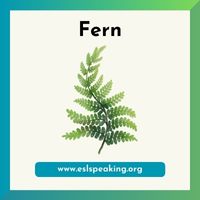 flower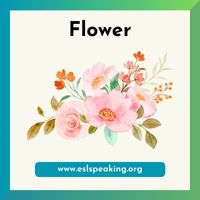 grass
herb
ivy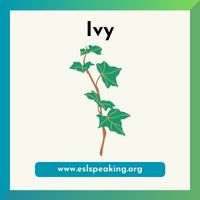 maple
moss
mushroom
oak
palm tree
pine
reed
shrub
thistle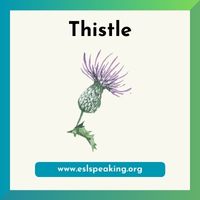 weed
wildflower
All Plants Names Chart
Check out this chart with the names of trees and plants in English.
Names of Trees and Plants FAQs
There are a number of common questions that people have about trees and plants. Here are the answers to some of the most popular ones.
What is an oak tree?
An oak tree is a large deciduous tree known for its strong wood and distinctive lobed leaves.
What is a maple tree?
A maple tree is a deciduous tree that is famous for its vibrant fall foliage and the production of maple syrup.
What is a pine tree?
A pine tree is a coniferous tree with needle-like leaves and cone-shaped fruits.
What is a rose bush?
A rose bush is a flowering shrub that produces colourful and fragrant flowers called roses.
What is a daisy?
A daisy is a type of flowering plant with white petals and a yellow center.
What is a palm tree?
A palm tree is a tropical tree with a straight, unbranched trunk and large, often feather-like leaves at the top.
What is a cactus?
A cactus is a succulent plant that typically grows in arid regions and is known for its ability to store water.
What is a fern?
A fern is a non-flowering plant with feathery leaves that reproduce through spores.
What is a bonsai tree?
A bonsai tree is a miniature tree that is carefully cultivated to resemble a fully-grown tree in a small container.
What is lavender?
Lavender is a fragrant herb with purple flowers that is often used in aromatherapy and cooking.
What is a willow tree?
A willow tree is a deciduous tree with long, drooping branches and narrow leaves.
Learn More English Vocabulary
Now that you've mastered this plant name list, it's time to turn your attention to some other areas. Here are a few suggestions:
Different Plants Names: Join the Conversation
Do you have any comments or questions about the plant and tree names? Leave a comment and let us know. We'd love to hear from you!