If you're looking for the names of flowers in English, you're in the right place. Keep on reading for the names of the most popular flowers, along with pictures. Let's get into the different flowers to remember!
Name of Flowers List
Check out this flower name list.
bluebell
cherry blossom
chrysanthemum
crocus
daffodil
daisy
dandelion
geranium
hyacinth
iris
lily
lotus
orchid
peony
poppy
rose
snowdrop
sunflower
tulip
water lily
Flowers and Their Names (With Pictures)
Have a look at the flower and their names, along with pictures.
bluebell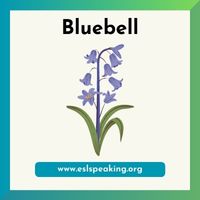 cherry blossom
chrysanthemum

crocus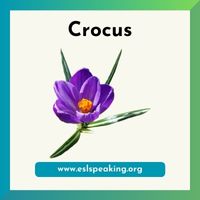 daffodil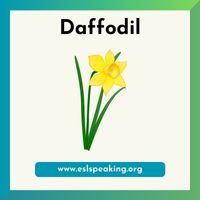 daisy
dandelion
geranium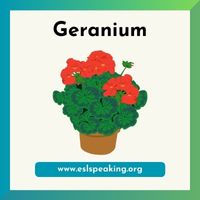 hyacinth
iris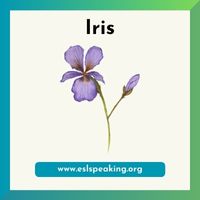 lily
lotus
orchid
peony
poppy
rose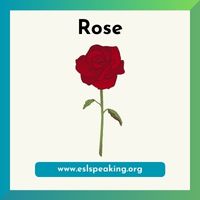 snowdrop
sunflower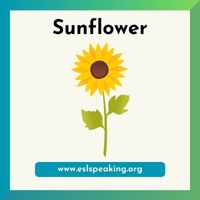 tulip
water lily
You might also be interested in this: Names of trees and plants in English.
Flowers Names Chart
Check out this chart with the different flower names.
Different Flower Names FAQs
There are a number of common questions that people have about this topic. Here are the answers to some of the most popular ones.
What is a rose?
A rose is a type of flowering plant known for its fragrant and colorful petals.
What is a sunflower?
A sunflower is a tall plant with large, bright yellow flowers that resemble the sun.
What is a daisy?
A daisy is a simple flower with a yellow center surrounded by white petals.
What is a tulip?
A tulip is a bulbous flower with a variety of colors, often associated with the Netherlands.
What is a lily?
A lily is a type of flower known for its large, showy petals and pleasant fragrance.
What is an orchid?
An orchid is a diverse and often exotic flower known for its intricate and unique blooms.
What is a daffodil?
A daffodil is a spring flower with a trumpet-shaped center and bright yellow or white petals.
What is lavender?
Lavender is a fragrant plant with purple flowers used for its soothing scent and oil.
What is a carnation?
A carnation is a ruffled flower available in various colors, often used in bouquets.
What is a marigold?
A marigold is a hardy flower with vibrant orange or yellow blooms, often used for garden decoration.
Flower Guessing Game
Test your knowledge of the flower names by trying out this fun quiz.
Learn More English Vocabulary
Now that you've mastered the names of flowers, it's time to turn your attention to other things. Here are some of our recommendations:
Name of Flowers: Join the Conversation
Do you have any flower names to add to the list? Leave a comment and let me know of any different flowers to know. Also, let me know your favourite type of flowers. I'd love to hear from you.