If you want to learn about negative personality traits, you're in the right place. Keep on reading for our list of the bad character traits to be aware of.
Negative Personality Traits List
Let's get into this negative traits list. If you aren't sure what one of them is, scroll down to the next section to see the pictures.
aggressive
angry
arrogant
biased
careless
cocky
conceited
cowardly
cruel
dishonest
disrespectful
egocentric
fussy
greedy
grumpy
judgemental
lazy
manipulative
rude
sad
selfish
Want to see the good ones? Be sure to check: Positive personality traits.
Bad Character Traits (with pictures)
Have a look at this list of the bad personality traits.
aggressive
angry
arrogant
biased
careless
cocky
conceited
cowardly
cruel
dishonest
disrespectful
egocentric
fussy
greedy
grumpy
judgemental
lazy
manipulative
rude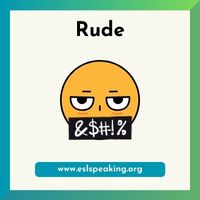 sad
selfish
Negative Traits Chart
Check out this chart with the bad character traits.
FAQs about Bad Personality Traits
There are a number of common questions that people have about the negative personality characteristics. Here are the answers to some of the most popular ones.
What is narcissism?
Narcissism is excessive self-love and a lack of empathy for others.
What is arrogance?
Arrogance is an exaggerated sense of self-importance and superiority.
What is manipulation?
Manipulation is using deceit or influence to control or exploit others.
What is impulsivity?
Impulsivity is acting without thinking through the consequences.
What is passive-aggressiveness?
Passive-aggressiveness is expressing hostility indirectly or passively.
What is dishonesty?
Dishonesty is not telling the truth or being deceitful.
What is stubbornness?
Stubbornness is a refusal to change one's opinion or course of action.
What is vindictiveness?
Vindictiveness is a desire for revenge or a tendency to hold grudges.
What is jealousy?
Jealousy is feeling envious of others' success or possessions.
What is selfishness?
Selfishness is a focus on one's own needs and desires, often at the expense of others.
Learn More English Vocabulary
Now that you've mastered the bad personality characteristics, it's time to turn your attention to other areas. Here are a few ideas:
Negative Personality Traits: Join the Conversation
Do you have any negative traits that you'd like us to add to the list? Leave a comment and let us know. We'd love to hear from you!