If you want to learn the names of the different kinds of jobs in English, you're in the right place. Have a look at this list with the various types of occupations including nurse, teacher, lawyer, bus driver, and more. Keep reading for the list of jobs in English!
List of Jobs in English
Check out this list of the most common jobs in English.
accountant
architect
bus driver
carpenter
cashier
chef
dentist
doctor
electrician
graphic designer
hairdresser
lawyer
musician
nurse
paramedic
pilot
plumber
receptionist
software developer
teacher
veterinarian
video game tester
web developer
Types of Occupations List with Pictures
Check out these pictures of the most common types of occupations, in English.
accountant
architect
bus driver
carpenter
cashier
chef
dentist
doctor
electrician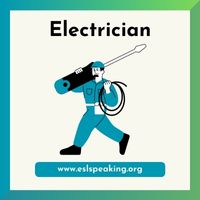 graphic designer
hairdresser
lawyer
musician
nurse
paramedic
pilot
plumber
receptionist
software developer
teacher
veterinarian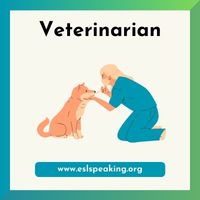 video game tester
web developer
List of Jobs Chart
Take a look at this chart with the various job examples.
FAQs about Types of Jobs
There are a number of common questions that people have about jobs and occupations. Here are the answers to some of the most popular ones.
What is a chef?
A chef is a professional cook who prepares meals in restaurants or other food establishments.
What does a nurse do?
Nurses provide medical care and support to patients in healthcare settings.
What is a software developer?
A software developer creates computer programs and applications.
What does a teacher do?
Teachers educate students in various subjects and grade levels.
What is a firefighter?
A firefighter is a first responder who fights fires and provides emergency services.
What does a lawyer do?
Lawyers provide legal advice and representation to clients in legal matters.
What is a carpenter?
A carpenter works with wood to build and repair structures and furniture.
What does a dentist do?
Dentists diagnose and treat oral health issues and perform dental procedures.
What is an accountant?
An accountant manages financial records and helps individuals or businesses with financial planning.
What does a journalist do?
Journalists gather and report news and information for newspapers, magazines, or online media.
What is a graphic designer?
A graphic designer creates visual content, such as logos and illustrations, for various media.
What does a mechanic do?
Mechanics repair and maintain vehicles and machinery.
What is a pharmacist?
Pharmacists dispense medications and provide medication-related advice to patients.
What does a pilot do?
Pilots operate aircraft, ensuring safe travel for passengers or cargo.
What is a librarian?
Librarians manage and organize library collections and assist patrons with research and resources.
What does a police officer do?
Police officers enforce laws, maintain public safety, and investigate crimes.
What is a farmer?
Farmers cultivate crops and raise livestock for food production.
What does a psychologist do?
Psychologists study behavior and provide therapy or counseling to individuals.
What is a bartender?
A bartender prepares and serves drinks in bars or restaurants.
What does a plumber do?
Plumbers install and repair plumbing systems in buildings and homes.
Jobs Quiz in English
Find out how much you've learned about the names of jobs in English with this fun quiz:
Learn More English Vocabulary
Now that you've mastered this list of occupations, it's time to turn your attention to other areas. Here are a few suggestions:
List of Occupations: Join the Conversation
Do you have any jobs or occupations that you'd like us add to the list? Leave a comment and let us know. We'd love to hear from you.