If you want to learn the most-used terms in math, you're in the right place. Keep on reading for all the mathematical vocabulary that you need to know in English!
Terms in Math List
Check out this terms in math list.
a half (1/2)
a quarter (1/4)
a third (1/3)
center
circle
combine
cone
cube
cubed
curve
cylinder
diameter
divided by
equilateral triangle
fraction
minus
parallel lines
perpendicular
plus
pyramid
radius
right triangle
squared
straight line
sum
times
whole
Math Vocabulary, With Pictures
Have a look at this list of math vocab, with pictures.
a half (1/2)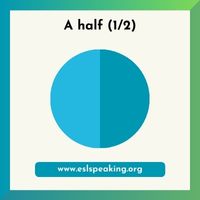 a quarter (1/4)
a third (1/3)
center
circle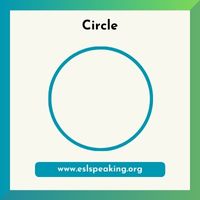 combine
cone
cube
cubed
curve
cylinder
diameter
divided by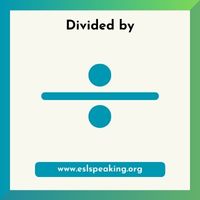 equilateral triangle
fraction
minus
parallel lines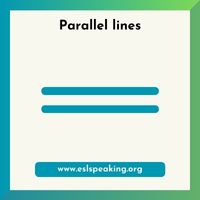 perpendicular
plus
pyramid
radius
right triangle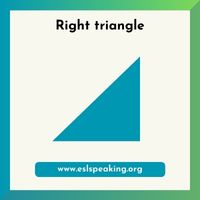 squared
straight line
sum
times
whole
Love math? You'll want to check out these difficult math riddles, or mathematical riddles for kids.
Terms in Math Chart
Check out this chart with the English terms in math that you need to know.
Math Terms FAQs
There are a number of common questions that people have about mathematical terms. Here are the answers to some of the most popular ones.
What is addition?
Addition is combining numbers to find their total sum.
What is subtraction?
Subtraction is taking away one number from another to find the difference.
What is multiplication?
Multiplication is the process of repeated addition. It's used to find the total of several equal groups.
What is division?
Division is splitting a quantity into equal parts or groups to find out how many times one number is contained in another.
What is a fraction?
A fraction represents a part of a whole, with a numerator (top number) indicating how many parts, and a denominator (bottom number) indicating the total number of equal parts.
What is a decimal?
A decimal is a number expressed in base-10, with a decimal point separating the whole number part from the fractional part.
What is a percentage?
A percentage is a way of expressing a fraction as a portion of 100. It's often used to represent proportions or comparisons.
What is an equation?
An equation is a mathematical statement that shows that two expressions are equal. It usually contains an equal sign.
What is a variable?
A variable is a symbol or letter that represents an unknown or changing value in an equation or expression.
What is geometry?
Geometry is a branch of mathematics that deals with the properties, shapes, sizes, and relationships of points, lines, angles, surfaces, and solids.
Math Vocabulary FAQs
Now that you've mastered the most common mathematical terms, it's time to focus on other things. Here are some suggestions:
Terms in Math: Join the Conversation
Do you have any math vocabulary words in English that you'd like to add to the list? Leave a comment and let us know. We'd love to hear from you!