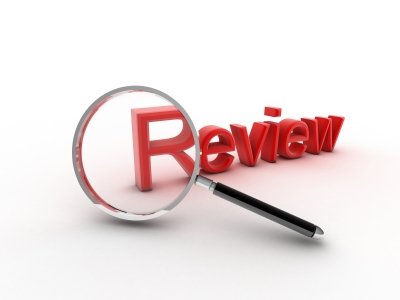 ESL Review Activities
If you're looking to make sure your students understood what you taught them in a previous lesson, consider using one of these top 10 ESL review activities and games. They're fun, engaging and interesting, which will equal happy students and happy teachers! Most of them are appropriate for just about any age or level of student, just adjust them accordingly. Click on the titles of each ESL review game to be taken to the full description of the activity.
This ESL warm-up activity is also one of my favourite ESL review activities. It's fast, easy and great for making sure that students not only understand new vocabulary words, but the meaning behind them as well.
Dictogloss is another one of my favourite ESL review activities. It's heavy on the listening and then students can either respond with writing or speaking, depending on your preference. You can use it to reinforce any grammar or vocabulary that you've taught the students in previous classes.
This is another one of my favourite ESL review games that works best for smaller classes of 12 or fewer students. In bigger classes, it'll get too chaotic. Basically, the students have to describe a word to a captain, who has to say it.
Even More ESL Games and Activities
This is a fun ESL game that kids love, although you can use it for beginner teenagers or adults too. It's perfect for reviewing new vocabulary words and definitions.
Try out this ESL review activity at the end of class to review grammar concepts or vocabulary. It helps these things become a bit more automatic.
This 4-skills, student-centred ESL activity is one of my favourites. You can use it to review just about anything! Try it out in some of your classes today and I'm sure your students will love it. It's perfect for those "dead" classes who are apathetic to just about everything! It has a serious element of competition to it that students seem to love.
I love to play board games in my real life and so I'm always sure to use them frequently in my classes. They're one of the best ESL review activities I can think of! It's really, really easy to make your own ESL board games and it'll only take a few minutes once you get the hang of it. Students really love them and they work in a class of any size. You just have to divide the students up into groups of 3-5. Don't forget to bring a little prize for the winner in each group–it makes these ESL board games a bit more fun!
Surveys are one of my favourite "end of unit" ESL review activities. They get the students up and out of their seats and talking to their classmates. They also encourage active listening and follow-up questions, which students are often quite weak at. Click on the link above to see six of them that I use in my own classes in South Korean universities.
If you have very low-level students who are struggling to put together basic questions and answers, this is the ESL review activity for you! The best part about it is that it gets the students up out of their seats and moving around the classroom.
Role-plays are often quite a nice way to round out a unit. They one of my favourite ESL review activities, especially for lower-level students. They encourage students to get a bit creative with the language that they've learned. Personalizing it can often make it far more memorable.
Want the Ultimate ESL Activity Book?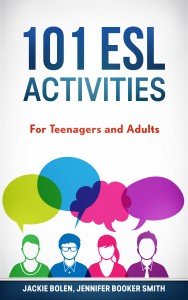 If the answer to that question is yes, you'll need to check out: 101 ESL Activities for Teenagers and Adults. There are 101 awesome ESL activities that are guaranteed to get your students talking and having fun while learning English.
They're organized by category for easy use (speaking + listening, reading, writing, 4-skills, warm-ups + icebreakers). It's lesson planning made easy!
You can easily get the book on Amazon today. There are two formats: digital + print. The digital one can be read on any device by downloading the free Kindle reading app.
—>Buy 101 ESL Activities on Amazon Today<—