If you're looking for a sea animals list with pictures, then you're in the right place. Learn the names of the creatures in the ocean like shark, whale, otter, penguin, and more quickly and easily!
Sea Animals List
Let's get into the list of the most common sea animals and aquatic creatures. Scroll down to the next section to see the pictures if you don't know what one of them is.
clams
coral
cormorant
crab
dolphin
fish
jellyfish
lobster
octopus
otter
oyster
pelican
penguin
sea anemone
sea lion
sea turtle
sea urchin
seagull
seahorse
seal
shark
shells
shrimp
squid
walrus
whale
List of Sea Animals with Pictures
Have a look at this list of sea animals names.
clams
coral
cormorant

crab
dolpin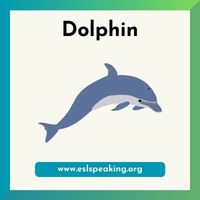 fish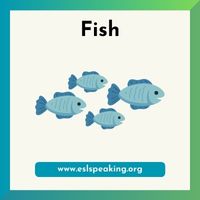 jellyfish
lobster
octopus
otter
oyster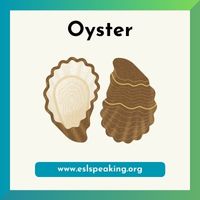 pelican
penguin
sea anemone
sea lion
sea turtle
sea urchin
seagull
seahorse
seal
shark
shells
shrimp
squid
walrus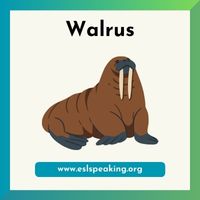 whale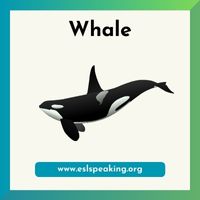 Ocean Animals Chart
Take a look at this chart with the sea ocean animals.
Sea Creatures FAQs
There are a number of common questions that people have about the animals in the ocean. Here are the answers to some of the most popular ones.
What is the largest animal in the ocean?
The blue whale is the largest animal in the ocean.
How do dolphins communicate with each other?
Dolphins communicate using a complex system of clicks, whistles, and body language.
What is the lifespan of a sea turtle?
The lifespan of a sea turtle varies by species but can range from 30 to 100 years.
How do octopuses defend themselves from predators?
Octopuses use camouflage and ink release as defense mechanisms against predators.
What is the fastest marine animal?
The sailfish holds the title of the fastest marine animal, capable of speeds up to 68 mph (110 km/h).
How do sharks breathe underwater?
Sharks have gills that extract oxygen from the water, allowing them to breathe underwater.
What is the purpose of a clownfish living among sea anemones?
Clownfish live among sea anemones for protection and food, while they, in turn, provide the anemones with nutrients.
What makes the bioluminescent glow in some ocean creatures?
Bioluminescence is caused by a chemical reaction within the animals' bodies, which produces light used for communication, camouflage, or attracting prey.
What are the main predators of penguins in the ocean?
Predators of penguins in the ocean include seals, sea lions, and killer whales.
How do jellyfish catch their prey?
Jellyfish use their tentacles, armed with stinging cells, to capture and immobilize their prey before consuming them.
Water Animals Guessing Game
Try out this fun guessing game to see how you know!
Learn More English Vocabulary
Now that you've mastered the aquatic creatures you can find in the ocean, it's time to turn your attention to other things. Here are a few options to consider:
Sea Animals List: Join the Conversation
Do you have any ocean animals that you'd like us to add to the list? Leave a comment and let us know. We'd love to hear from you!