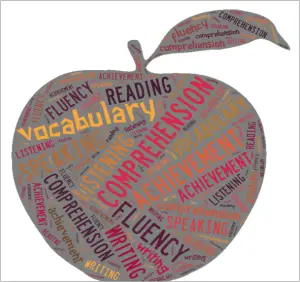 Do you need to mix things up a little bit in your ESL or EFL classes with regards to teaching vocabulary? Then you are most certainly in the right place. Keep on reading for our top picks for ESL vocabulary games and activities.
ESL Vocabulary Games: Do you Need Some More for your Classes?
Teaching English vocabulary is traditionally quite boring for the students as well as the teacher. I remember back to when I taught in a Korean university and I signed up to work at a winter camp. I was assigned "vocabulary" to teach each group of students for two hours a day for two weeks.
It was certainly less interesting than something like conversation, or even writing, but I made it work! I just used lots of activities to make it as fun as possible for the students.
Vocabulary doesn't have to be tedious if you use some games with your students. They're guaranteed to get your students talking, thinking and most important of all: remembering and knowing how to use those words they've been studying.
Keep on reading for the ell vocabulary games you might want to use in your classes.
Error Correction Relay Race
Correcting errors is a very important skill for language learners but it's often quite boring and students usually don't like to do it. However, you can make the old new again with this exciting relay race that the students will enjoy.
It's the ultimate way to review grammar from a previous lesson, as well as throw in some recycled vocab.
Learn more about it here: Error Correction Relay Race.
Concentration Memory Game
This game helps out your students by getting them to grasp words and definitions. It's perfect as a kind of test right after you introduce a new set of words that they need to know. It doesn't deal with context (when you should actually use that word), but that can come later. Students need to know basic definitions first.
You can use this for beginners with a picture and the corresponding word. For advanced students, you might want to use the word and then a synonym. Or, the target word and the definition.
Some topics that work particularly well for this are simple nouns and include things like animals, weather, sports, food or jobs. Or, you might want to use opposite adjectives.
Find out more here: Concentration Memory Game for ESL Students.
Use Flash Cards
I'm ALL about using flashcards for helping students remember new vocabulary using pictures. Check out how one teacher uses them in his classes here:
Disappearing Text
If you're looking for a quick warm-up or filler, this is your activity! The only requirement is that students are able to read a sentence with reasonable ease.
It's a perfect time-filler for those last couple of minutes of dead time at the end of a class that you need to fill. Check it out here:
Disappearing Text ESL Activity.
Dialogue Substitution
Textbooks always have dialogues in them but their effectiveness is reduced because students often just glaze over them without really learning what they're supposed to learn from them. However, by using this vocabulary activity for ESL students, you can help them out.
Find out how to use this in your classes here: Dialogue Substitution.
Apples to Apples
This is the ultimate vocabulary game for ESL students because it deals with meanings and contexts. You can make the cards yourself, or get the students to help you out.
I recommend laminating them if you make your own because you'll likely be playing this game all semester. If you play only one game for English language learners, this is the one it should be!
Don't forget to bring a little prize for the winner of course!
Find out more here: Apples to Apples for ESL Students.
Quick Fire: An ESL Vocabulary Activity
Another idea for you. Check out this short video below for something you can do in your classes:
Shouldn't Students Learn Vocabulary At Home?
That's an excellent question and I'm happy that you asked. New words are one of those things that kind of lends itself very easily to rote memorization. It's often the ONLY way for vocabulary to be 100% solid inside the brain.
However, the teacher does still have a role. You can introduce new words along with a context so that students know when, and how to use it.
You can also use activities like these to help students become familiar with hearing and seeing them. When they study on their own, if they're already seen the word at least a few times in your classes, it'll be all that much easier for them to remember it.
Sure, rote memorization certainly plays a role, but you can meet your students half-way with this kind of thing. And of course, have regular vocabulary quizzes so that students will be motivated to do the home study thing too!
Like these vocabulary activities?
Yes? Thought so. Then you're going to need to check out this book over on Amazon: 39 ESL Vocabulary Activities for Teenager and Adults. It's lesson planning made easy, guaranteed.
The key to happy, engaged students who are having fun while learning English is a variety of interesting activities. If you teach vocabulary, this is the book that'll help you do just that.
The key to learning new words is repetition. Sure, your students can study at home but this is sometimes not that realistic. You can really help your students out by doing some of this in class.
The book is available in both digital and print formats. Keep a copy on the bookshelf in your office as a handy reference guide. Or, take a copy with you for lesson planning on the go in your favourite coffee shop.
Check it out for yourself here, but only if you want some more ESL awesome in your life, okay?
—>39 ESL Vocabulary Activities: For Teenagers and Adults<—
Have your say about Teaching Vocabulary to ESL/EFL Students 
What is your favourite game or activity to help your students with English vocabulary? Leave a comment below and let us know what you think.
Also be sure to give this article a share on Facebook, Twitter, or Pinterest. It'll help other busy teachers, like yourself find this useful teaching resource.
Last update on 2019-09-20 / Affiliate links / Images from Amazon Product Advertising API