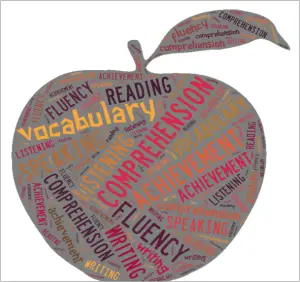 Teaching English vocabulary is traditionally quite boring for the students as well as the teacher. However, it doesn't have to be tedious if you play a few vocabulary games for ESL students. They're guaranteed to get your students talking, thinking and most important of all: remembering and knowing how to use those words they've been studying.
Error Correction Relay Race: Correcting errors is a very important skill for language learners but it's often quite boring and students usually don't like to do it. However, you can make the old new again with this exciting relay race that the students will enjoy.
Concentration Memory Game:  This game helps out your students by getting them to grasp words and definitions. It's perfect as a kind of test right after you introduce a new set of words that they need to know. It doesn't deal with context (when you should actually use that word), but that can come later. Students need to know basic definitions first.
Disappearing Text: If you're looking for a quick warm-up or filler, this is your activity! The only requirement is that students are able to read a sentence with reasonable ease.
Dialogue Substitution: Textbooks always have dialogues in them but their effectiveness is reduced because students often just glaze over them without really learning what they're supposed to learn from them. However, by using this vocabulary activity for ESL students, you can help them out.
Apples to Apples: This is the ultimate vocabulary game for ESL students because it deals with meanings and contexts. You can make the cards yourself, or get the students to help you out. I recommend laminating them because you'll likely be playing this game all semester. If you play only one vocab games for English language learners, this is the one it should be!
Like these vocabulary games for ESL students?
 Then you'll love this book: 39 ESL Vocabulary Activities: For Teenagers and Adults